It's like a party in your pocket. With our Solid Colognes you've got an easy-to-apply scent that's great for Travel, the Gym, your Office, and your pocket.
What's a Solid Cologne, you ask? It's a Men's Cologne made into a solid wax form. The benefit of this is that you can take it with you, since it's packaged in our handsome metal Click tins. You put a little on your wrist, neck, or wherever you need freshening up and you're ready to go.
The On The Road Again scent is our most worldly scent. What's that mean? It's sophisticated and says that you've been places and seen things. It's got a musky base with a sweeter top scent, with notes of Sandalwood, Vetiver, Agar, Amber, and Vanilla.  Great with a suit, for a business meal, an important date, or just to wear in First Class.
Made with Shea Butter, Beeswax, Coconut Oil, Jojoba Oil, Fragrance & Essential Oils
0.4 Ounces
Made in the USA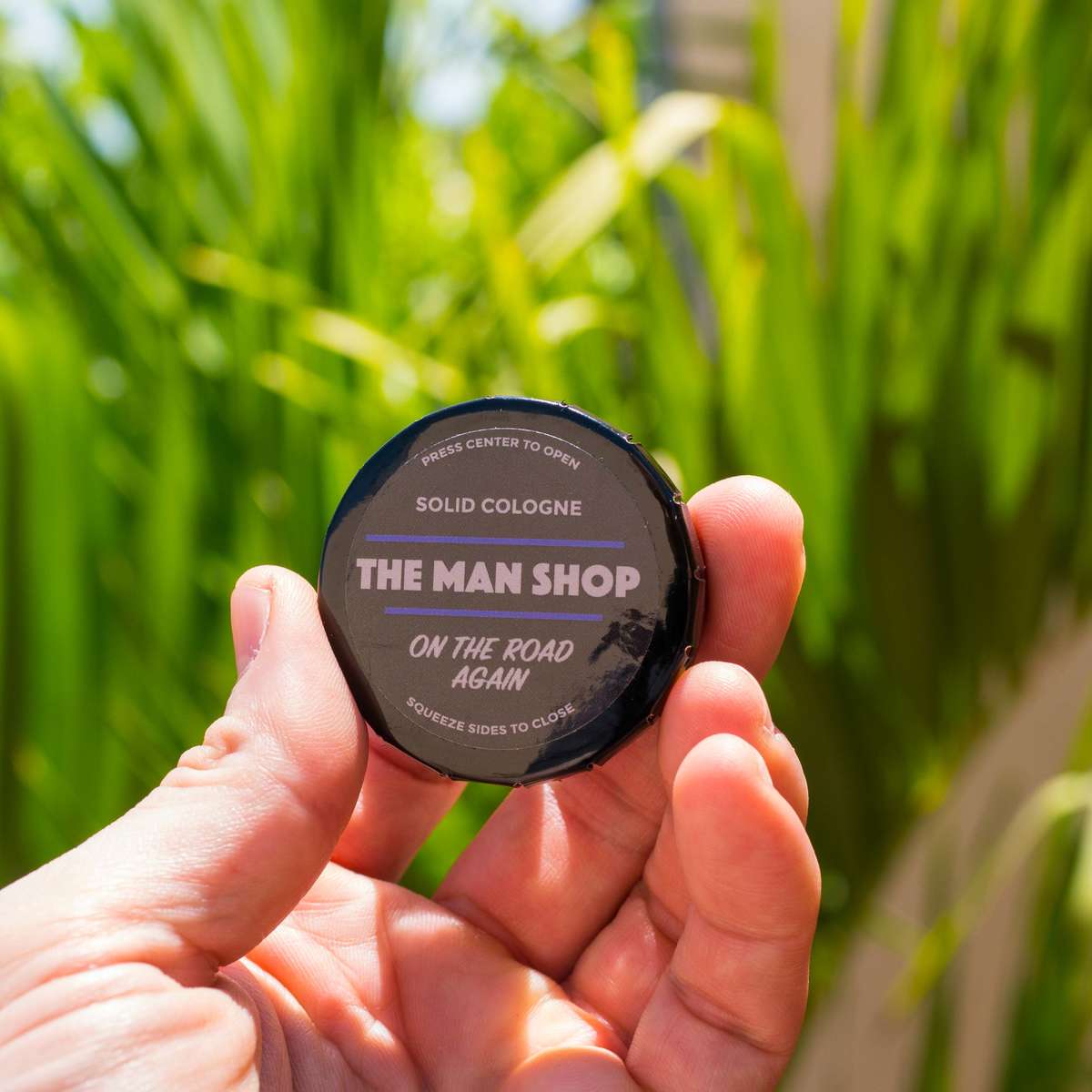 ON THE ROAD AGAIN is sophisticated and evocative of global travel.


A modern twist on a woodsy scent, we accented Oud with Sandalwood and a sweet Vanilla to give this cologne a lively spirit.
COLOGNE ANATOMY- ON THE ROAD AGAIN


TOP NOTES- Pepper, Rosewood, Cardamom,

MIDDLE NOTES- Oud, Vetiver

BASE NOTES- Vanilla, Amber, Tonka Bean, Sandalwood