Well, it's like a party in your pocket. With our Solid Colognes from The Man Shop, you've got an easy-to-apply scent that's great for Travel, the Gym, your Office, and your pocket.
What's a Solid Cologne, you ask? It's a Men's Cologne made into a solid wax form. The benefit of this is that you can take it with
 

you,

 

since it's packaged in our handsome metal Click tins. You put a little on your wrist, neck, or wherever you need freshening up and you're ready to go.
The Bae cologne is a modern version of the classic Bay Rum scents. With notes of Bay Rum, Sandalwood, Basil, Mint, and Sage, it's a very masculine scent that will attract a Bae.
Made with Shea Butter, Beeswax, Coconut Oil, Jojoba Oil, Fragrance & Essential Oils
0.4 Ounces
Made in the USA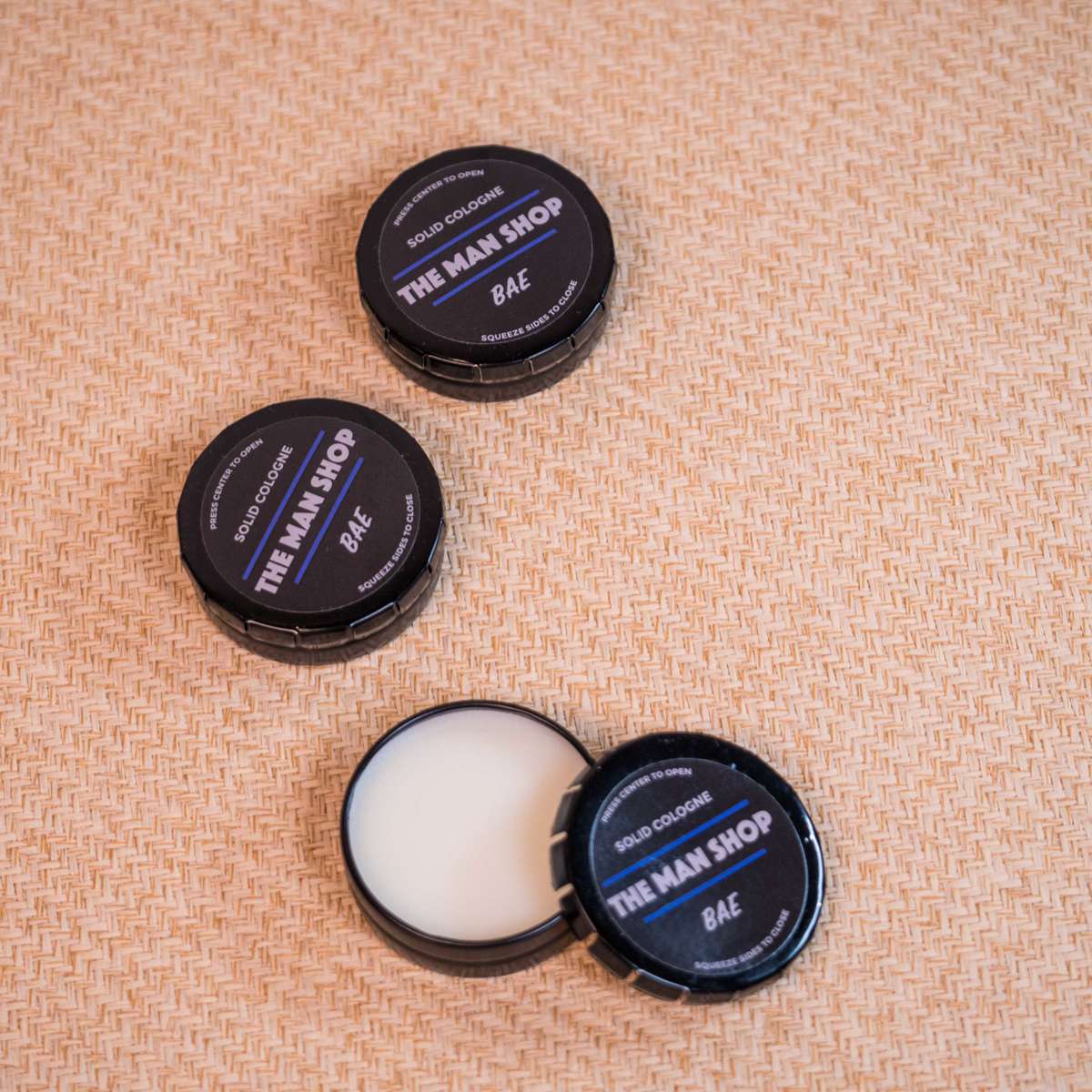 Bae- A modern twist on a traditional Men's Cologne Scent


Bay Rum is a famous men's cologne staple. We made it fresh with lighter notes of citrus, mint, and sage on the classic Bay Rum and Sandalwood notes.
COLOGNE ANATOMY- BAE SCENT
TOP NOTES: PEPPERMINT, CLARY SAGE, CITRUS, PINEAPPLE, MANGO

MIDDLE NOTES: JAMAICAN RUM, BAY LEAVES

BASE NOTES: SANDALWOOD, MUSK, CINNAMON