Our Beard Oil is a super-moisturizing, super-healing formula. Our Beard Oil is made to help tame your beard hair and add moisture to your face to keep everything well-balanced. Made with the moisturizing benefits of Argan Oil, Avocado Oil, and Jojoba, our secret formula includes the healing power of Marula Oil. Derived from Marula fruit, this wondrous oil has been used in Africa for centuries to smooth and soothe skin.
Our Bae!
 

Scent

 

is a masculine, handsome blend of Hawaiian Sandalwood, Bay Rum, Sage, Mint, and Basil. Inspired by the old-school Bay Rum colognes, this is a modern twist that will make you feel confident.
To use- dab a drop or two onto your palm, rub your palms together and then work into your beard, ensuring you saturate both your beard and face. Now style, smooth, and comb, you're ready for the world.
1.0 Ounce Bottle
Made in the USA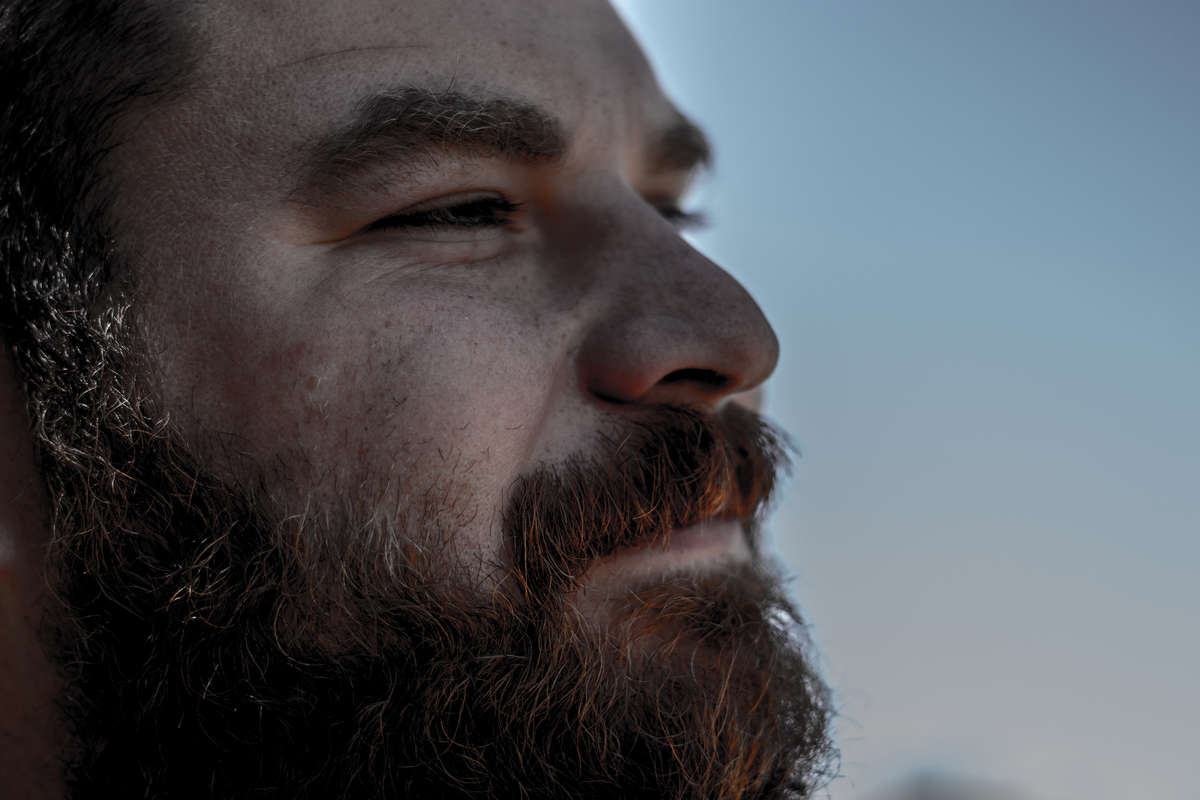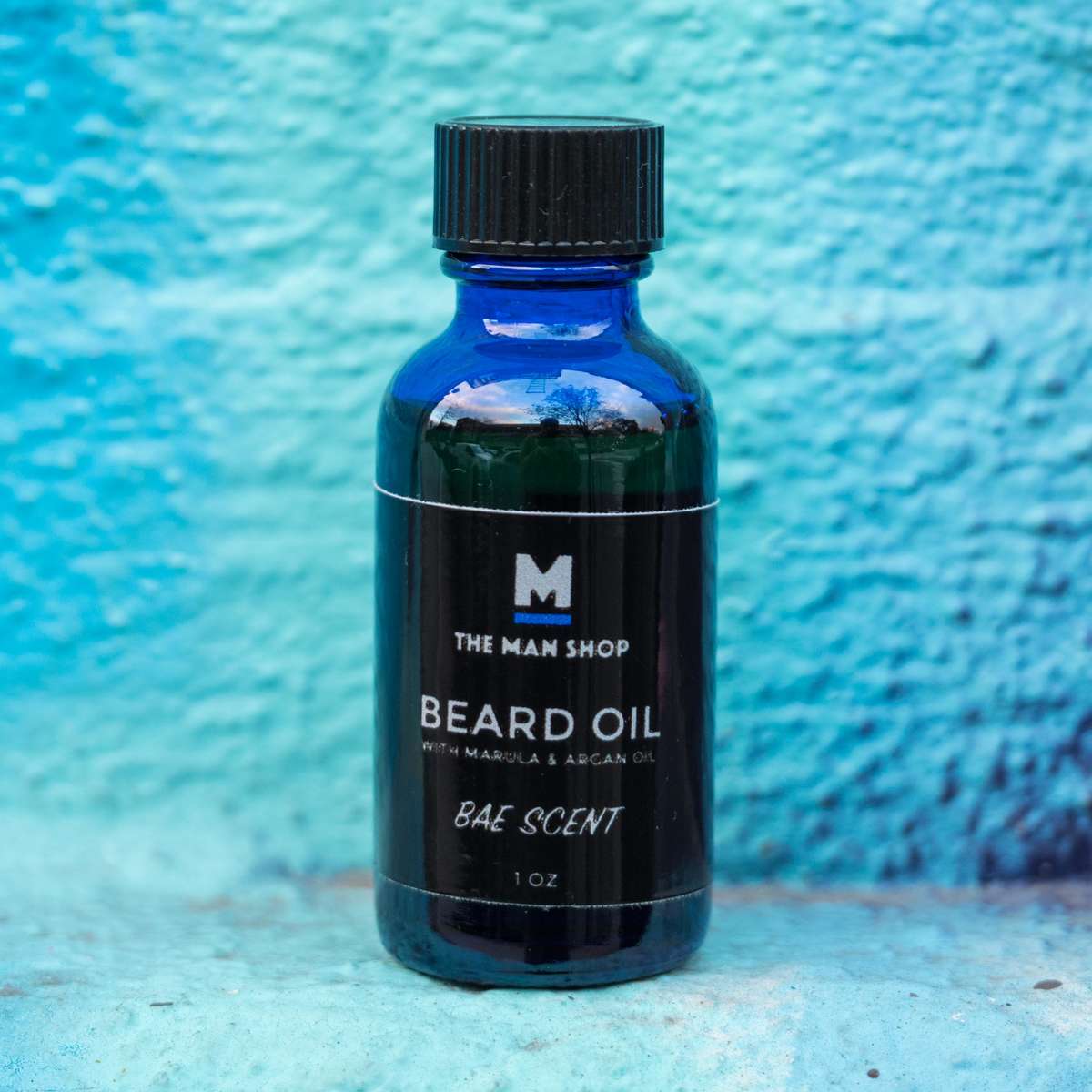 WHAT DOES OUR BEARD OIL DO?



Solves Itchy Beard
Moisturizes the face and keeps your skin healthy
Makes your beard hair softer
No more Dry Beard!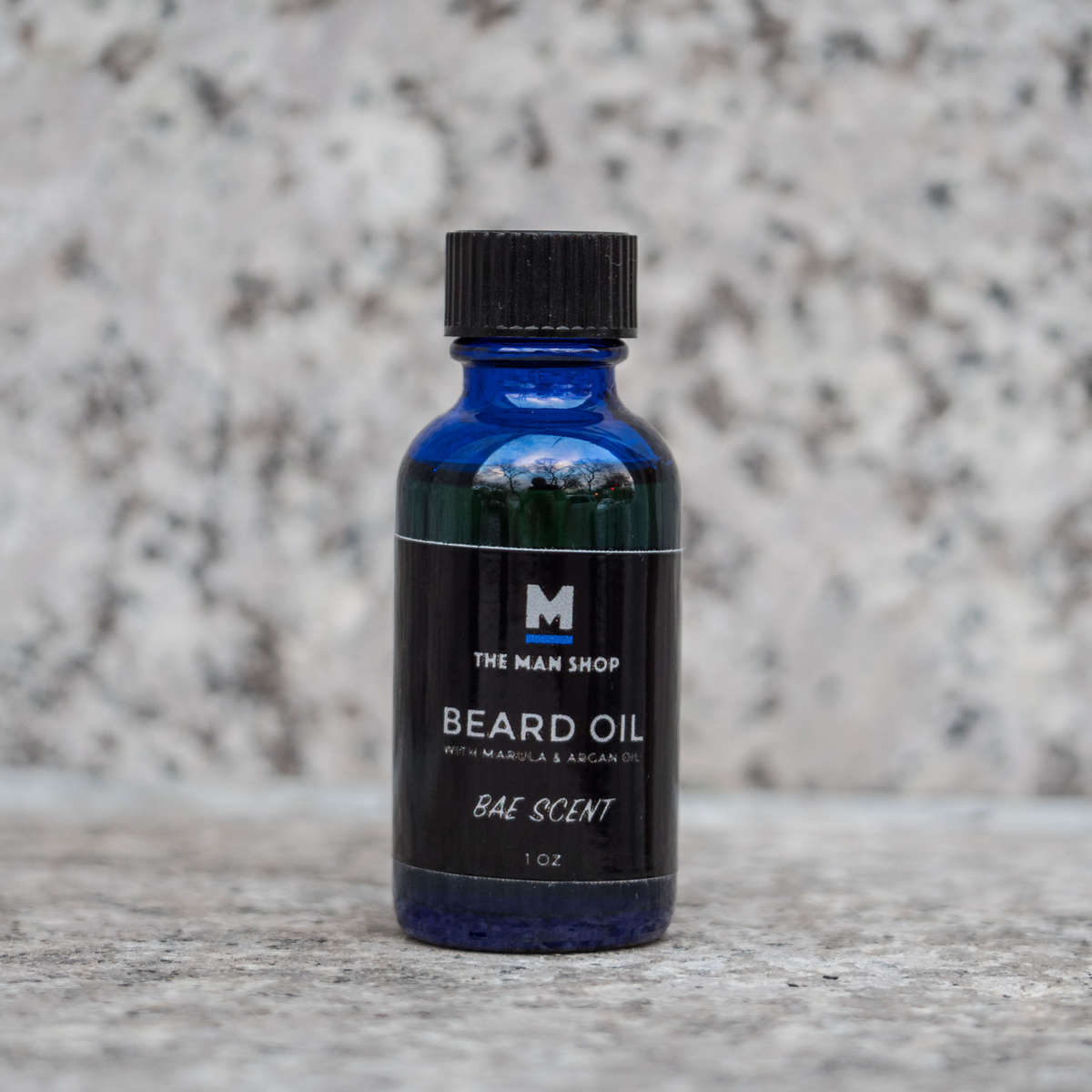 SHOULD YOU USE A BALM OR OIL?
A couple of factors determine if you are better off with a Beard Balm, Beard Oil, or both.

1- The length of your Beard
2- The moisture level/dryness of your skin


Beard Balms are thicker than Beard Oils. They are more effective than oils for actually styling and shaping your beard, so are the better choice for medium to longer beards. Balms will also tame flyaways and stray hairs. If your skin tends on the oily side, a Balm might be the better choice.

Beard Oils work for all beard lengths, but are especially great for newer beards. Oils absorb quickly into the skin and the oil will work to keep both your skin and beard moisturized and well-hydrated. If your skin tends super dry, an Oil might be the better choice.